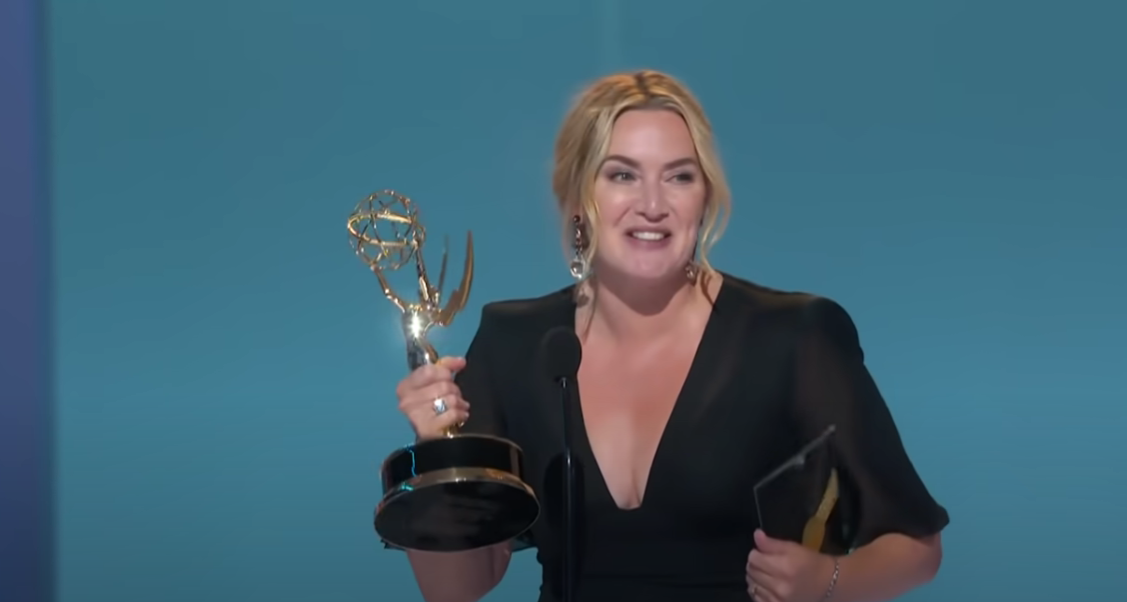 We want to wish Kate Winslet a HAPPY BIRTHDAY and show our love and support for an actress who inspires us with her amazing work ethic, talent, and support for women empowerment. The video combines some of Kate's most memorable roles/performances with individual birthday fan greetings closer to the end. Scroll down to see who helped with creating this video.
These are my words, written after I watched fireworks (set to music):
While watching fireworks, I try to notice each one. Our lives are like a blink of an eye to God (James 4:14: "Yet you do not know what your life will be like tomorrow. You are just a vapor that appears for a little while and then vanishes away."). Fireworks reminds me of each of our lives, each firework has just those few seconds to shine and be noticed, before they die and disappear. Some are so bright and big, and their light lasts a long time, some fade away beautifully leaving a memorable trail. Others disappear quickly without being noticed. Some never get off the ground. Some shine for a short time, but are so unique and vibrant that everybody notices them. Some fireworks completely and unexpectedly change direction. For all fireworks: This is their very short time to do as good and best as possible, and some fireworks do this greatly and some do not. Just like us.
Temporary article to save some notes I will put into a real article later:
About the Belfast Q&A that Kate did with Kenneth Branagh OMG the f*cking acting tidbits / tips in here areSmiling face with heart-shaped eyes. About listening fully w/o anticipating a reply, viewing many takes as "a chance to do it even better", not being too prepared, etc. Thank you #KennethBranagh #KateWinslet @GoldDerby @BelfastMovie @FocusFeatures 
https://www.instagram.com/tv/CZZ_Vw3Bsbw/?utm_medium=copy_link
Why don't I just put every single acting quote ever from her, into one collection
this interview with Kate & Ivana Primorac. The ending, where Kate says Acting is about trying to be as un self-conscious as you can and as real as you can (YES YES YES):
https://deadline.com/video/kate-winslet-mare-of-easttown-ivana-primorac-hbo-the-process/
and this entire interview:
https://www.backstage.com/magazine/article/kate-winslet-mare-of-easttown-73052/
Aren't the concepts of beauty changing, we ask. What was considered beautiful at one point is not all that's beautiful any more, correct?
Kate Winslet throws her arms up in the air and says, "That's what I've always been saying. Everyone is beautiful: beauty comes from the inside, beauty comes from acceptance of oneself, it comes from acceptance of other people and not judging. I feel so excited that the world is finally, finally realising that beauty isn't about having perfect skin. Beauty is in others. It's in the world around us, it's in acceptance, it's in peace, it's in patience, it's in kindness, it's in compassion. I feel so happy that the world is finally changing, and it will continue to change, I think.
In response to Jennifer Ettinger saying to me: "I can share you have the biggest heart". I said: "Hey Jennifer. It's interesting that you say this and that it made me cry. I usually don't think that a big heart helps in acting but it does. To be able to empathize (and thus believe) with another person's situation and to care about people in general. Because acting is not about pretending, it's about being real.
add: Recent people who I've talked/shared about Kate with: H, L, J
Was told by my acting friends that this is one of the most amazing books any actor can read. I AGREE. I finished this book in a few days (usually it takes me many weeks). I'm not going to give away any of the acting, and more important, the LIFE lessons. Just pick up a copy and read it. Coincidentally, a lot of Bryan's acting / life lessons match those that have been eloqently given by Kate Winslet. <smilie>
The saddest part of the book was Bryan talking about celebrity & fame, and how you can lose your privacy, not able to go anywhere, not knowing if you can trust people & what they may want from you. THANK GOD I'm not looking for fame or even attention, and I already know who my friends are. I just want to do incredible amazing work as an actor, tell stories, educate (including about #LGBTQ and what it actually is like being an out Asian woman). I want to challenge myself with hard roles and do this most amazing hardest job, and I want to be a JOY TO WORK WITH for everyone. Work hard but have fun every step of the way. I want to inspire and use my platform for good, with humility, honesty, and vulnerability. I want to be the voice for many people like me, who weren't born special, weren't born beautiful, werne't born privileged, but still lived / live the most amazing life, who overcame / overcome insurmountable odds to demonstrate success.
And yes, one day be able to work with #KateWinslet . 
"My Life in Parts" by Bryan Cranston @bryancranston
#actor #actorslife #BryanCranston #BreakingBad #WalterWhite #ALifeInParts #book #acting #actress #film #theatre #actors #love #movie #model #art #tiktok #comedy #cinema #photography #drama #casting #movies #instagram #artist #music #tv #theater #instagood #director #actorlife #bhfyp
This is brutally honest, about mental health. Truth is I have so many amazing REAL friends, people that I've known for years: We hang out in person, can call each other any time on our personal mobile numbers. BUT YET like most people I see on social media, I focused too much on trying to get validated / acknowledged by "influencers" or people that I look up to, people who are considered "celebrities" (a-list to z-list), people who've been on reality shows, friends of people who've been on reality shows, people with a blue checkmark next to their name, etc.
As Larry Moss says in his book " Achieving Your True Potential as an Actor " : I'm in favor of therapy for actors,  because I believe that the more you understand and resolve deep family hurts, the healthier you become, and the less frightened you are of your creativity. Don't make the mistake of thinking you have to continue to suffer in your own life to show the human condition when you're acting. The healthier you are, the better you can use the techniques I'm teaching you. "
ASK YOURSELF: Who do you jump to reply to on social media? What do you spend your time on each day? Whose posts do you reply to the  most? Do you curate most of your social media posts to target specific influencers, showing off to them that you support them or support the same things they do or the same things they say, in order to get their attention, approval, and "like"? Whose posts do you reply to the most? Is it the influencers / "mini-celebs" / reality TV stars, OR is it your ACTUAL FRIENDS, aka people you can phone directly on their personal mobile numbers and chat with, people whose homes you stay at when in each other's cities, people you've hung out with in person many times? People who you've laughed with, shared tears with, attended concerts with IN PERSON. I've noticed TOO MANY people who reply instantly when their favorite celebrities/influencers post on social media, yet don't reply as much or not at all to their own friends and people whom they've spent quality time with in person. 
Today
 it's Bell Let's Talk Day 2021. About Mental Health. In Canada. Let's stop using social media to get validation, acknowledgement, and attention from our favorite influencers. Instead, for our own mental health and more importantly for our own SELF-RESPECT and to respect our real friends, let's focus on the friends we have in our lives, our real friends who know us inside and out, all the good and bad, and still love us. Your real friends are:
1. People you can phone any time on their personal mobile phones and shoot the shit with.
2. People who you meet up with in person when in their cities.
I'm also repping
This Common Love
 #thiscommonlove for mental health. I know the phrase is cliche, but love is love and don't you forget that. Tell your friends. Love over hate. Love trumps hate. I enjoy wearing comfortable clothes with a positive message and feeling good about myself. And I love helping others see their value no matter who they are, where they're at mentally and physically, and what their status is. 
Note: Of course the influencers I follow are great people, I wouldn't have been attracted to them if they weren't. But it's a horrific terrible devastating sad trend that most people consume most of their time acknowledging and responding to these people. Where / what about their real friends in life? What about YOUR REAL FRIENDS? (I hope you have them and appreciate them).
#BellLetsTalk #bell #letstalk #january #mentalhealth #awareness #mentalhealthawareness #canada #friendship #loveislove
You are here:  

Uncategorised